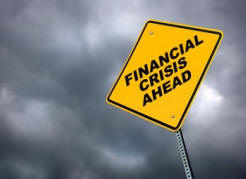 Intervention Accounting Services

Whether your crisis arise due to losing key staff members, having inefficient processes, having an unreliable accounting system, having unsustainable growth, or losing outside accounting resources. ITO can help fill the gap and repair any of these areas as part of the set-up and system design phase of new client engagement. You'll be confident knowing that a crisis won't recur with ITO given the depth of our accounting staff and resources that are always available to you.

Growth is great, but when growth outpaces your accounting resources, problems can arise. In the rush to scale the business to meet customer demand, critical processes can get swamped. ITO has helped many companies achieve superior quality, performance, and efficiency.

ITO delivers the full range of accounting services, from single functions such as accounts receivable or payroll, to the full set of accounting services, including closing the books and consolidation on a monthly, quarterly, or annual basis as required. Our experience of preparing accounts in many countries and many regulatory systems enables us to help our clients prepare accurate, reliable accounts, and keep compliant wherever they do business.

At ITO, our trained professional team implements the latest technology to provide fast, streamlined processes for client accounts. With our technical accounting skills and experience, we also help clients undertake more complex challenges to resolve any accounting issue. All our accounting work is done with our trademark focus on quality.