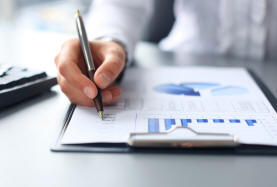 Report Design Development
At Info Tech Outlook, reports and databases are our specialty. We can offer you these custom services to ease your burden:
Analyzing and Documenting - We can determine the relationships in your database so that Crystal Reports end-usersmay create documents more easily

Custom Report Design - Either working with someone from your team that is familiar with the database, or analyzing the data ourselves, we can create reports to your specifications. You describe the layout and the information on the report; we do the designing.

Report Testing - Once a report is designed, we can thoroughly test the report for accuracy and integrity.

Report Maintenance - Periodically, we can review and update existing reports for efficiency and accuracy, reflecting changes in your business

Remote Design - In many instances, report design can be done remotely, either through WEBEX or with a sample set from your database.